Do You know, you have the power to manifest all of your desires?
The unlimited power of Co-creation with the Universe is within you!
During Your Holistic Mentoring Consultations, you will be guided to tap into your own amazing vast energy field to realise your highest potential. You will also be supported to release self-limiting thoughts, trapped emotions, fears and nagative believes.
The Programme is based on a thorough learning and development curriculum by The Gifts of Light University, and by the end of the programme you will become competent in a wide range of techniques and methodologies in order to love and empower yourself, thus shaping your heart's desire into reality.
Your Own Personal Development Programme focuses on:
* Exploring your life purpose, soul purpose and higher self mission
* Discovering many aspects of your Inner Being in order to Harmonise your Inner World and to create Harmony in your relationships
* Getting in touch with your Creativity, Passion and Inborn Talents to realise success in your career and professional life
* Awakening your mind to your highest potential and learning to embody your special gifts of light, as well as mastering your Intuitive SuperPowers
My name is Edith Monique Sarvash, and I will be your guide during your astounding journey of self-discovery, sel-love and self-realisation.

I have been through this uplifting and astonishing journey myself, for the past 12 years and now I am mentoring others to step onto this magical Self Development Path.
I am a firm believer of "Inner Power", the Power of our Soul, and our Intuitive Abilities which we can always connect to for crystal-clear guidance.
Therefore, during our work together, you will be supported to align your life with this Inner Power and to awaken to all of your opportunities to create success and happiness in your life.
You may feel drawn to the programme because:
* you would like to manifest health, peace, success, abundance, a romantic relationship, a loving family, or a balance of all this in your life
* you have started to experience awakening and enlightenment in your life and you would like to further proceed
* you would like to overcome challenges in your life by looking into the root cause of the problem, then replacing those with positive affirmations and intension
* you are an amazing leader and would like to grow further & receive help and guidance from above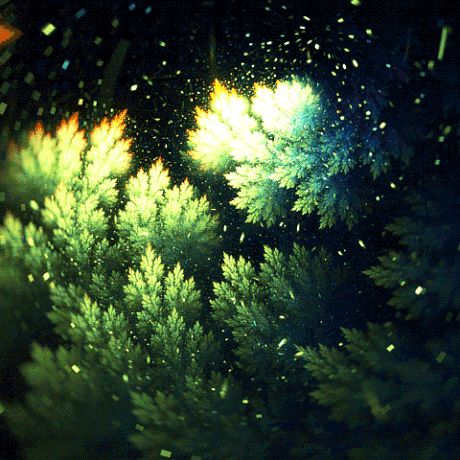 As the result of  committing to your self development programme:
* You will be better able to change the negative patterns in your life to be in full power of creating the life you desire.
* You will be consciously seeking to make the right choices to fulfil your highest potential.
* You are going to be feeling a lot lighter, more at peace with yourself and a lot happier in your life.
* You will be more self-aware and confident in many areas of your life, such as career, personal development, family life and relationships.
* You will be better able to centre yourself amidst of life's challenges. You will maintain your inner peace more consciously, overcome anxiety or depressive states and treasure your opportunities for growth.
* You will feel inspired to share your love with others and you will take better care of your own needs.
* You will know how to connect to your inner light to guide you through life's challenges.
You are going to be working on:
* Better understanding your life events; what happened to you and why; how you can change the pattern.
* Connecting to your life, soul and higher purpose.
* Healing your mind, body, heart and soul.
* Accepting yourself for who you are to make the most of your opportunities and create new, amazing opportunities.
* Understanding your emotional states, learning to release negative emotions and to embrace uplifting emotions.
* Becoming more compassionate and loving towards yourself and others.
* Discovering and listening to your wise inner voice, your intuition.
You will have free, full access to the Infinite Intuition Network where you will be able to start practising your newly discovered Intuitive Superpowers.
What happens during the work programme?

The work programme is based on Holistic Mentoring Consultations: harmonising the holiness (the whole being) of the body, mind, heart and soul. During the consultations, I tap into your energy field to read current life information, as well as past lives and akashic records. Through my shamanic healing abilities I will be supporting you to heal your inner wounds and awaken to your authentic power.
In between the consultations, you will be supported to realise your inner purpose and manifest your desires through Powerful Meditation Exercises, Insightful Learning Elements, Transformational Assignments, Liberating Journalling Tasks, and the opportunity to awaken to and  further develop your intuitive abilities through a very special development community, the Infinite Intuition Network.
How long does it take and what is included in the Programme? 
The Programme takes place over a 12 month-period but some students require longer time so the pace is quite flexible.
What are the Program Elements?
The following elements are included in the programme:
Your Own Personal Soul Development and Desire Manifestation Plan tailored to your particular life situation (value of $199)
Two powerful, one on one consultations a month, with the following elements: 

life, soul and higher purpose reading; development mentoring; shamanic empowerment; narayana energy healing & recharge; as well as akashic reading & mediumship connections

60-90 minutes long (value of $250/consultation= $500)
Personalised assignments for you to release negative experiences, blocked emotions, and self-limiting believes that hold you back. As well as to support you in realising your Inner Purpose. (value of $250/consultation= $500)
Learning and Development Elements by the Gifts of Light University, including: Unique tools and techniques; video and audio tutorials; written study materials, secret teachings and workbooks; and guided meditations;  for you to learn to heal and empower yourself as well as others (value of $350/element)
Consultations via email every other week to share your progress and to ask any questions you may have (value of $199/consultation = $398 in total)
How much does it cost?
The Total Value of the Programme is over $25 000!
However, your investment is only $9999, for a period of twelve months. This commitment is required to help you achieve lasting results in your life.
A payment plan option is available at $899/month ($10 788 in total).
Plus receive this surprise bonus for free!

VIP (Diamond) Membership to the Infinite Intuition Network, the amazing new online community, to support you in learning about and practising your intuitive superpowers (value of $299/month)!!!
This is an excellent opportunity for you to receive amazing healing energy, re-connect to the beautiful power of your soul and learn more about the ongoing programme.
I look forward to working with you and supporting your in your growth.
Much love
Edith
Edith Monique Sarvash
Soul Development Expert, Tutor, Mentor and Coach