Live to Glow * Your Inner Light *
One Year Foundation Programme
Powerful Meditation Exercises, Insightful Guided Learning Elements, Transformational Assignments, and Real Practice Opportunities
supported by
Holistic Private Spiritual Coaching Sessions
The "Live to Glow * Your Inner Light *" Program helps you to become more aware of who you are, to live a happier and more fulfilled life, and to become more compassionate towards yourself and others.
Who is this program for?
This program is for you if you would like to transform your life & to free your spirit through deep inner work.
The Live to Glow Program is an opportunity for you to overcome challenges in your life, to learn powerful self-healing techniques and self-awareness methodologies, and to freely explore your infinite being.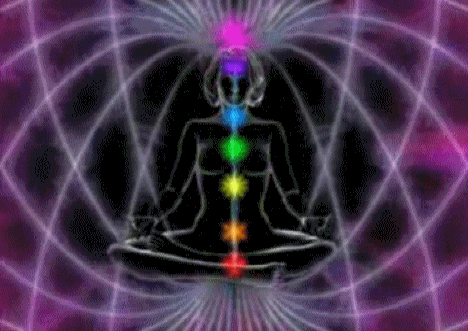 During the Live to Glow Programme, you are supported to glow your light within and expand it in twelve main areas of your life:
Healing the Inner Child
Re-balancing work and life, giving and receiving
Looking into harmonising your current romantic relationship or attracting the right one
Exploring and discovering your faith
Learning to release and heal inner pain / struggle
Tapping into your deepest desires
Learning to re-establish who you are
Finding and treasuring supportive energies in your life
Understanding your present, past and future
Facing your fears
Healing and empowering your financial situation / physical condition
Harmonising your home and private space
The Programme Curriculum may change to adjust to your own needs and the energy of the program cycle, in which people participate.
What are the Programme Elements?
Two powerful, one on one consultations, with the following elements: soul development mentoring, narayana energy healing & recharge, akashic reading & mediumship connections –  60-90 minutes long (value of $250/consultation= $500 in total)
Personalised assignments for you to release negative experiences, blocked emotions, and self-limiting believes that hold you back (value of $250/consultation = $500 in total)
Consultations via email or chat every other week to share your progress and to ask any questions you may have (value of $199/consultation = $398 in total)
These program elements all have been designed to best support your inner healing, as well as your learning and empowerment.
How long does it take?
The programme is designed to take place over a 12 months period, however, you may speed up your learning and development, through the VIP Route.
Following your graduation from the Foundation Program, you are offered the opportunity to purchase a yearly membership opportunity. It is because we continuously work on cleansing, balancing and harmonising the major areas throughout our lives, and we continue to practice every day.
Furthermore, if you would like to continue, you may join the Mastership Program Afterwards.
How much does it cost?
The total value of the programme is over  $1,300 per month, however,
The Live to Glow Program participation opportunity is now offered to you at a special price of
$13,000
for the entire programme of twelve months, when paid in full.
A payment plan option of 3 x $5,200 is also available (A total of $15,600).
The next program starts towards the end of May 2018. Apply by 22nd May 2018.
To express your interest in joining, please complete the form below.
Please note: this program is for self-healing purposes only. The program elements are not for sharing, and I reserve the right to cancel your membership contract if I notice you are sharing the elements with someone who does not personally participate in the program. All self-healing and development must take place under my supervision, otherwise the energies will be working against you, since the energies involved in the program are very strong, and may only be used by someone who mastered them.
The energy field in which your Soul Development Process takes place took many years to prepare, and it cannot be reproduced, unless you finish the Foundation, as well as the Masterhip Program. Any attempts to reproduce any of the elements, steal the contents or share them with those who do not pay for their participation, will result in the dropping of your energies. Those who do not add to Light but try to cheat away its power, understandably, cannot get away without the consequences of their actions.
Your participation in the energy field is strongly guarded by beings of LoveLight, however, once you leave the energy field, it is your responsibility to look after your own self.
I look forward to working with you.
Namaste
Edith
Edith Monique Sarvash
Your Tutor, Mentor and Coach
Read more about who I am here.
 
Testimonials 💕🙏😇
"Edith is a beautiful, talented soul. She has a very calm and trustworthy energy. She is able to deeply connect on a level that I've never experienced before. In our consultation, she was able to tap into my dreams and feelings without any prompting on my end. For me, that's confirmation that I am indeed on the right path and the I am being guided. It helped to clarify my purpose and gifts. I'm looking forward to learning more from her."
"Edith was so loving and gently with her words of wisdom. I feel like I'm in this path to be blessed financially and reach some big dreams. I am excited. I am working hard on it. I can't wait to do a call to heaven with Edith. Thank you for your talents and gifts and sharing them with me. ♡ I am blessed."
"I am so excited to take this course. I had my initial consultation and she was spot on about everything and even brought some much needed healing to a relationship with my mother who has passed, we were able to have closure and it was beautiful. She is professional, kind and caring, her outlook and approach are unmatched. I really love interacting with someone so loving. I suggest if you haven't you take advantage of her upcoming classes and book a consultation."
"Working with Edith has been an energizing, thought provoking, and inspiring experience. Although much of what we do together is new to me, I have always felt safe with her. During our last session, we explored an intuitive understanding of the paths my life has taken, what wants to be addressed at this moment in time, as well as our own professional relationship. I am increasingly aware of where I am and where I would like to be. Of what makes me truly happy, down deep. I always learn some things that are essential and important to my inner, or soul, growth and development. Thank you Edith."